On January 12, I was fortunate enough to travel with Juniper Community Missions to go on my second trip to Haiti. I felt, and still feel, so lucky that I was able to go back to my favorite place again less than 12 months after my last trip. My week was full of highs and lows, perspective shifts, and character building. Nonetheless, some of the best times of my life took place on this trip.
There were so many moments on this trip that will stick with me forever, but one that I distinctly remember is the initial shock I was in while traveling through Port-au-Prince. Port-au-Prince is already an extremely chaotic depiction of immense poverty, but this time it was different. Haiti had been going through a gasoline crisis when we were there. Gasoline prices had risen very high, and because essentially very few people could pay for it, it resulted in riots. Thankfully, our team didn't see any riots, but we did see many that sat on the streets, struggling to get by in the first place; as if their lives weren't difficult before the gas problem.
The compound we stayed at was wonderful for being in a third-world country. We had running water (although cold), solar panels to generate power, and awesome Haitian ladies who prepared delicious meals for us. Still, poverty was quite literally down the hill from us. We spent little time in the luxury of our compound. Monday and Thursday we traveled down the valley and up another mountain to help deliver buckets of sand, dirt, and supplies to a house that Juniper was building for a woman. It took 11 of us to get the sand buckets down the mountain using an assembly line. The days we spent the morning working on the house were extremely draining physically, especially since temperatures were very high that week. However, we all left each day feeling accomplished.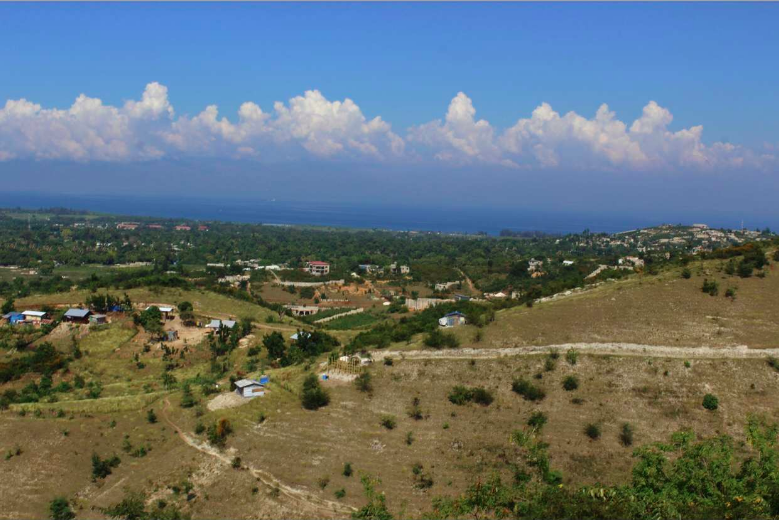 Our team also did a lot of work with ministry, walking miles and miles to do village ministry. Village ministry is when we take a care package containing a few toothbrushes, toothpastes, soaps, and antibiotic creams to the Haitians' houses, getting to know them on personal level, praying with them, and sharing the Gospel of Christ. Haiti is the voodoo capital of the world, so it isn't uncommon to see the effects of voodoo on the people while doing village ministry. However, the privilege of providing people with a gift and friendship outweighs any setback. The people we met are amazing. They are so sweet and welcoming to anyone who shows up at their doorstep, even a group of talkative Americans who don't even speak the same language. Thankfully, our translators were there to help us communicate with the Haitians. The language barrier is always a tough thing to get past but the translators Juniper has are phenomenal and many friendships we built with the Haitians wouldn't be possible without them.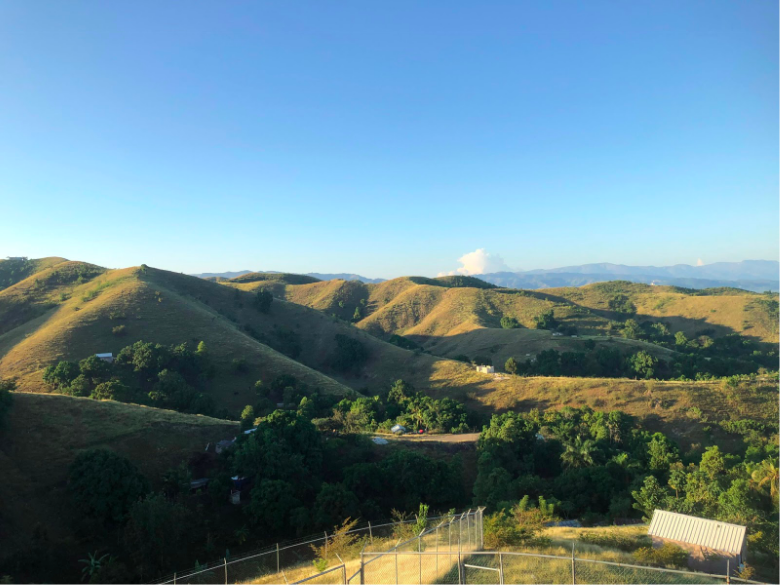 My favorite part of the week is seeing all of the children. Our team did a lot of youth work as well, from visiting orphanages to hosting youth Bible study. The children we encounter while in Haiti always amaze me; they come from essentially nothing. They are dirty, sweaty, and wear rags for clothing, but they have the biggest and best smiles I've ever seen. The kids just run up to you and hug you, hold your hand, play with your hair, and just giggle as if they don't have a care in the world. The joy in their eyes is so evident and it's truly inspiring; to see a child, or anyone in Haiti, grow up in poverty and still being able to find the joy in life is what left, and still leaves me, in awe.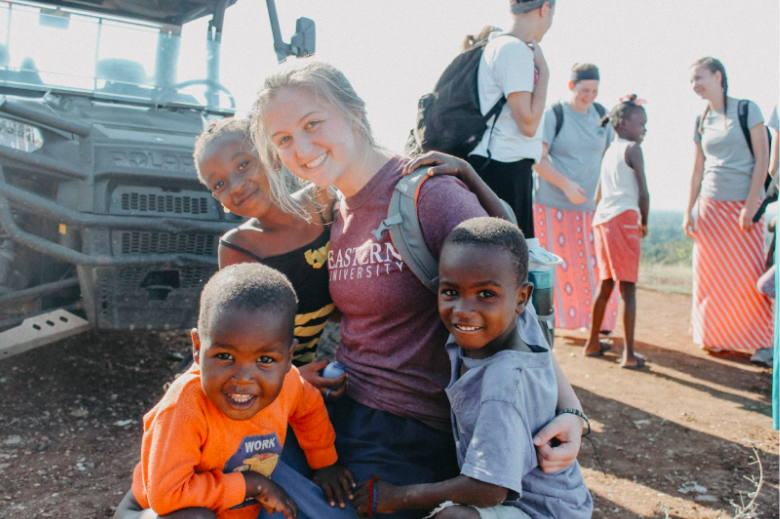 Haiti will always hold such a special place in my heart. It gives me a newfound appreciation for my life here in America, where I don't have to worry where my next meal is coming from or where I have the privilege to sleep in an actual bed. Going on this trip truly altered my perspective. I can't recommend strongly enough going on missions trips to other countries and parts of the world where they don't have the same luxuries America does. Your trip and your experiences might just change your life, as it did for me.