10 Places to Visit in your Lifetime
Mozambique- Filled with different cultures and geography, Mozambique has many different activities such as surfing and swimming along the coastline.
Salar De Uyuni- Located in the Campos Province in Southwest Bolivia, this large salt flat is known as the worlds largest mirror, for obvious reasons! Photographers and tourists flock here all year round, taking the chance to participate in a 4-5 day trek across the 4000m lake.

Bolivia Oia, Santorini- After a devastating earthquake in 1956, Oia Santorini of Bolivia rebuilt itself based on the renaissance of its past time. They have many tourists traveling there every year, and have many spas and hotels to stay at, with activities like surfing, swimming, and diving for tourists.
Chania, Greece- Known as "the most evocative city in Crete," this city brings many tourists and photographers for obvious reasons.
Slope Point, New Zealand- Known as the southern most island in New Zealand, this place has features you have never seen before. When the ocean is in high tide, it pushes the trees towards one direction, creating their unnatural shape.

New Zealand- This country is beautiful in landscapes, cities, and mountain ranges. The vast culture brings tourists from all over the world for different attractions like biking, hiking, backpacking, visiting caves, and participating in glacier walks.
Salzburg, Austria- Most widely known as "the birthplace of Mozart," this beautiful city is well known for its festivals, famous hotels, and beautiful landscapes.

Rio De Janeiro- Being one of the most popular tourist area of the entirety of Brazil, Rio De Janeiro was also one of the host cities for the 2014 FIFA world cup. This city is mostly known for its carnival ever summer, which implements the culture and geography of Brazil.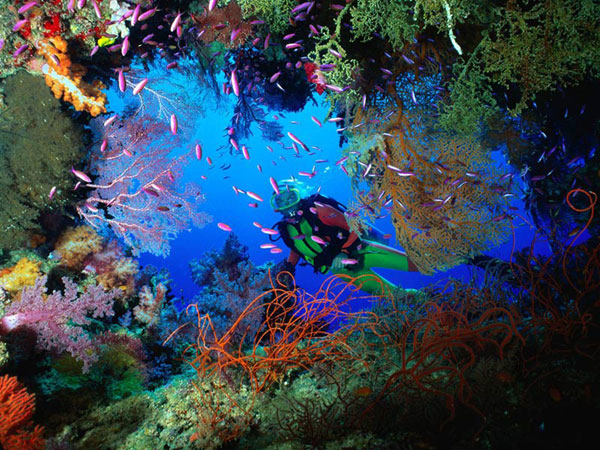 The Great Barrier Reef, Australia- The Great Barrier Reef is one of the seven wonders of the world, and is mostly known for its famous tourist activities, such as swimming with dolphins, scuba diving, whale watching, helicopter tours, submarine tours, and cruise ship tours.
Budapest-This romantic city, known for its hot springs, hotels, shops and stores, has been visited by tourists all around the world. Budapest is a city of music, and holds many festivals per year.