The late R&B Singer Aaliyah once said "Everything is worth it. The hard work, the times when you're tired, the times where you are a bit sad… In the end, it's all worth it because it really makes me happy. There's nothing better than loving what you do."
When we look back in the history of R&B and Hip-Hop we always hear the names of Tupac, Jay-Z, Beyonce, Lauryn Hill, Mariah Carey, Snoop Dogg, TLC and more. There are so many amazing artists that helped create the futuristic sound of hip-hop and R&B. One of those major contributors and icons is Aaliyah. She is known by many for her hits such as "Try Again", "Are You That Somebody", "We Need A Resolution" and other major hits. Besides being an icon in music, she was also an actress, dancer and model.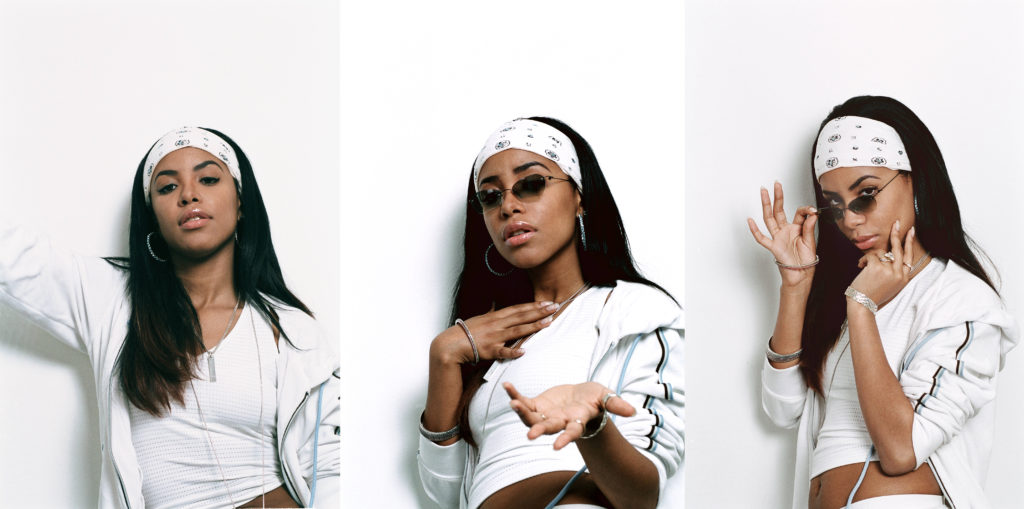 Aaliyah Dana Haughton was born on January 16,1 979 in Brooklyn, New York. She was raised in Detroit, Michigan. Aaliyah loved performing and singing when she was growing up. Her uncle Barry Hankerson was married to R&B legend Gladys Knight who helped her in her career later on. When she was 11 she competed in the television program Star Search; unfortunately she did not win, but she did not give up. Gladys Knight invited her to perform on stage with her which motivated her to keep going.
In 1994, Aaliyah would release her debut album Age Ain't Nothing But A Number which was produced by R&B singer R.Kelly. The album sold more than a million copies and would become platinum with two of its singles, "Back and Forth" and "At Your Best( You Are Love). Fun Fact! At Your Best (for certain reasons I won't talk about in the article) was the only album R.Kelly and Aaliyah would work on together. Two years later, Aaliyah would return with her sophomore album One In A Million produced by legends Missy Elliot and Timbaland. One In A Million would go on to sell 40,500 copies its first week. Its biggest singles were "One In A Million", "If Your Girl Only Knew", " and "4 Page Letter".
Aaliyah would put her music career on hold because she would go on to work on her transition into the acting industry. Romeo Must Die came out in in theaters on March 20, 2000. This would be Aaliyah's debut to acting. She was one of the main characters and she worked along Jet Li, Isaiah Washighton, and the late DMX. Alongside the movie, there was the soundtrack album where Aaliyah was one of the executive producers. The first single for the soundtrack was "Try Again" which earned Aaliyah her first #1 Billboard Hot 100 hit. During that time, she was working on her third album.
On July 7, 2001 Aaliyah self titled album Aaliyah (also known as the Red Album) was released. She worked with the late Static Major, Timbaland, and Missy Elliot. This album had three singles: "We Need A Resolution", "More Than A Woman" and "Rock The Boat." Sadly, this would be Aaliyah's last album. On August 25, 2001, after finishing filming the music video for "Rock The Boat", Aaliyah and 9 others died in a plane crash in the Bahamas. Her death shocked the whole music industry. Aaliyah was only 22. Aaliyah was working on a movie which was part of Anne Rice's The Vampire Chronicles Queen Of The Damned directed by Michael Rymer. This would be Aaliyah's second film and her last.
20 Years later, Aaliyah still has a major impact in the music industry. Last year all of her three albums and two posthumous albums were re-released on all digital streaming services. There was so much more to see from Aaliyah's career. She left a big impact on fashion, music, and film.